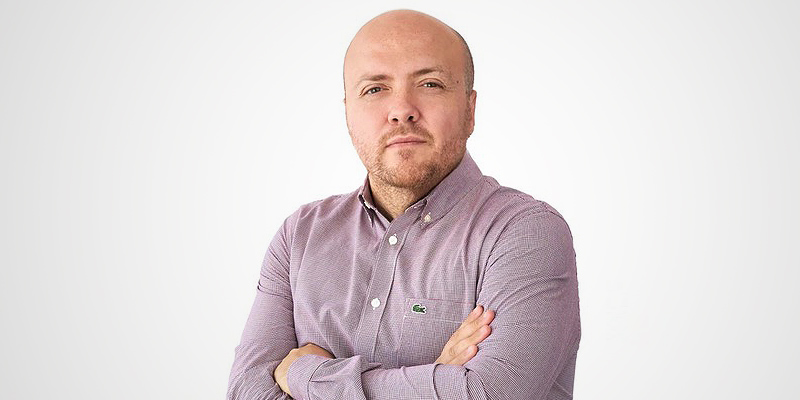 20 Dec

Interview with Dr Attard Trevisan, Founder & Managing Director, Umana Medical Technologies

Malta has established itself as a frontrunner in the healthcare industry and is steadily becoming a leader in health tech and innovation. Umana Medical Technologies is one of the country's leading medical device developers and has experienced exponential growth since its launch in 2017. As co-founder and managing director of Umana, could you give us an overview of your strategic priorities for 2022-2023? What are the key projects and major initiatives that you will be focusing on as you continue planning for ongoing global health risks?

Umana began as a startup about five-and-a-half years ago to develop medical technology, and I have been in medical technology field for the last 14 years. Umana was created as progression of what I thought would become helping customers and patients outside of the hospital setting. Then we were either lucky or unlucky and COVID-19 struck. That helped Umana to change its priority. When the first people in Italy were sent home from the hospital as they were full and couldn't take in more patients, they were given this device — the Umana T1 patch — and these patients were able to be monitored in the comfort of their homes. The vision of Umana has always been helping patients through service, devices, etc. That is what shaped us. We grew. That is also when we became part of the GPI Group. Now post Covid, Umana has continued to grow and build services around monitoring therapeutic aspects of the patient in their own home. That doesn't change much.

However, what did change is that we are not just focused on the devices themselves, we are finding solutions; so we are building an approach where we can have patients from their home without making a distinction between device and service.  We're building a whole ecosystem where the patient, from their home, can get the best care without the need to go to their healthcare system. They do not need to leave the comfort of their home. We will bring the healthcare system to them, not the other way around. We have huge waiting lists of hospitals; we have doctors interested and not just in Malta. I      think what we are building is helping to give that quality for the patient, but it's also easier for the doctors.

What are the key projects and major initiatives that you are going to be focusing on as you continue mitigating and planning for ongoing global health risks?

We are growing in several different areas. We are experimenting with new programs with patients. Malta is involved in some unique pilot projects to monitor children with Type 1 diabetes. This is in Malta, and we are trying to replicate it in other countries. Those are innovative programs to help niches of populations in that sense. However, not just that; we always try to enter different projects. This will help us with our changing business model. For Umana, to continue its growth, we are looking at special niches to help improve the situation for particular groups of people. We are doing this in different countries. For example, we are starting some projects in Southeast Asia, like Thailand and Vietnam. We're trying to expand on that level. We chose that region because there is opportunity there. But I think we chose those areas because it is also why we exist: our technologies are better utilized in underserved parts of the world where the health systems are not the best. It is also why I entered this industry: to democratize services, to monitor and help patients. I think this is giving us the opportunity to do so.

Talking about Covid, you grew a lot during that period, but it was a forced growth.

It is not ideal because when you grow that much, it brings along its own problems. Remember I had to operate in very limited conditions. We were not even allowed to come to work at times. We were growing but at the same facing significant difficulties.

The Covid pandemic forcibly highlighted the many gaps in the global healthcare industry but also allowed for technological innovation to take center stage. Umana's medical devices played a crucial part in alleviating the pressures on medical professionals. Reflecting on the last two years, what were the greatest challenges Umana Medical had to face, and how have you steered through these turbulent times? What are some of the key lessons learned from the pandemic, and how are you incorporating these into your post-pandemic operations and services? 

Umana, pre-Covid, was just beginning as a startup and had just achieved a certification for its first product: Umana T1. So it was already a challenge to grow production of our devices. We were introducing a product where we had the certification and we had tested the technology, nut the manufacturing of the product was already a challenge. However, not just that. I think the phase was a mentality shift and that brings its own challenges because we had doctors who were not used to using the technology in their own settings, and apart from producing the devices, we had to invest in education. That was a huge, huge problem to solve, but we surmounted it. That's also where synergies with larger organizations were built. It was the reason and the timing of why we joined GPI Group. GPI is a large organization; they employ over 7,000 people in Italy and surrounding countries. I think they saw the value that Umana brought when it comes to technology and service. We recognize the fact that they have the manpower to help us grow. GPI showed us a list of countries and we said, let's jump on this ship to be able to serve and help more people.

The integration of technology and healthcare innovation is becoming increasingly prevalent and necessary. With Umana pioneering vital signs monitoring medical devices in Malta, and actively collaborating with other medical institutions on research projects, how does Umana apply research, innovation and future-oriented technologies in its service delivery?

That's something that always brought me to this field: the building of scenarios between industry and academia. In fact, apart from Umana, I also invest in start-ups in the field on purpose for that. I believe that there is a lot of technology already developed at the academic level that never sees the light. I think that is one of the reasons why it makes sense to utilize structures like Umana to collaborate with other entities. I just came out of a call with the CNR, the National Research Center of the Italian Government. That is what we do, scenarios where we access technology that has been developed for years and years. We take it out of academia, we build our business model around it, we test it, which is a long process that for us is necessary. Sometimes academics and researchers don't understand it because they are purely focused on what they do best, which is doing research. We take the whole process all the way up to commercialized products or ideas. Now, usually, the problem in this is that smaller companies like start-ups don't have access to the full chain. What we do and what we leverage all the time is stepping up the connections to try and build and get products on the market which would otherwise remain on a shelf in some university. We leverage these types of connections to be faster in getting products to the market, and because we don't reinvent the wheel, we use academia. We have truly built our business model by doing so.

In addition to having one of the best healthcare systems in the world, Malta is now home to the best eHealth system in Europe. With Umana Medical having serving global and local clients with its devices and services for over a decade, what is Umana Medical's role in the Maltese healthcare ecosystem? How do you foresee technological innovation transforming Malta's healthcare industry in the next few years?

In mentioning the eHealth system in Malta: thanks to the GPI Group, we created the electronic patient records.  All Maltese patients' records are created by the GPI Group in Malta. We are very active as well in the local scene. Also, the partnership with GPI helped us to be even more involved because before we were purely a medical devices company. Then that helped us to grow into medical services company. We have been able to achieve this because of our team. We're very lucky in this company to have a very good, young team. In the last 14 years, one thing I was taught was that if you give trust to people to grow, you would be surprised by what some people can achieve. I have had people working with me in different companies where I made exits from companies and others have joined me and followed me that were students and who are now heads of departments. When you see this team growing, you can see it achieve things that you wouldn't believe. A good thing about Umana is that we are group of about 50 people in this building, and we're continuing to grow. This proximity allows you to have a very good relationship to all the team members, and we have different kinds of people like doctors, product managers, marketing people, programmers, engineers, etc. The good thing about being under one roof and everyone wearing their own hat is you end up with ideas you never thought possible. Every month here, we do a leadership team meeting, so heads of department get together, and we discuss the company and where we are going. Everyone contributes the same. It's not like one contributes more from one area. Everyone puts their contribution in the pot in the middle and the ideas you get are incredible.

How do you foresee technological innovation transforming Malta's healthcare industry in the next few years?

This is something I am very passionate about. Umana is not my first company in the field, and my aim was always to build an ecosystem. When I started 14 years ago, Malta didn't have a Maltese MedTech community, and it was I who said, "Why don't we have one?" That is why we started. In fact today, apart from Umana, I also have an investment group called Three Captains and I invest in other MedTech companies, purely because I am a big believer in MedTech and I truly believe that if a country like ours can get ourselves together, we can really have the perfect place to try out new technologies which might be impossible to try in other countries. This is because we have a representative community: we are cosmopolitan, we are a small area, so we easily test and have quick results on MedTech technologies, and we have a healthcare system which is one of the best in the world. Having put all together, we can truly build technologies that we can scale up in the different countries. I believe that, apart from the fact that Malta is highly regarded in the telecom industry, they used to say that the place for that was Watford, England. That is a small place that has access and testing. I think Malta is Watford in a much better, bigger atmosphere that we can use, giving the benefit of being an innovator to the people of Malta and, at the same time, growing and expanding. I am investing my personal time in making sure that I am acquiring companies and bringing them to Malta, because I believe that in Malta, the MedTech field is booming. We will have a conference every year and I was the first supporter of it. I believe that with the right stimulation, it doesn't need to just come from the government, which is now realizing this industry is interesting, but can come from us, the people, who have been here building the MedTech companies and really believe in the place. It is the reason why I wake up in the mornings.

Malta is firmly positioned as a gateway to both European and North African markets and offers attractive incentives and taxation systems for foreign investors. For the influential readers of Japan Times who are looking to invest in Malta, what are some of the promising partnership and investment opportunities available?

 

I think that for FDI, Malta is the perfect place. That is why it attracts the likes of large organizations partnering up with local ones. But not just that. I think in Malta the opportunities are quite interesting because there is a groundwork to create new technologies. When I am wearing my investor's hat, I make decisions about an investment very fast because I have a shorter time frame to go to market and therefore a shorter time frame for a return on investment. It is perfect in Malta. Clinical trials and testing of technology in the MedTech field are very, very long, and that's why certain types of investors don't get into that field. In Malta, it can be a bit of shock because here you can approach an idea, get it tested and on the market in a very representative way, and you can get a yea or nay very fast before making a larger investment. If you do decide to make an investment, you will have local partners, and even the authorities are very collaborative to make it happen. You can't say that in a lot of countries. I am always looking for overseas partnerships and investors. The reason why I set up Three Captains is to get partnerships across, especially investments in the MedTech world. My first company I took it public on the Australian Stock Exchange and the second one we got the partnership with GPI, which is a multinational, and we're always investing on our own, or with other investors, with the aim of having different ideas from different parts of the world, because they can help both strategically but also give input and offer different ideas because, culturally, they have valuable views. They may have a better understanding of an investment, which may help it grow faster.

As an accomplished entrepreneur and the creator of Malta's first medical device production company, what are your vision and goals for Malta's healthcare industry, and how do you and the Umana Medical team aim to accomplish these?

We're finding now that other pockets of medical professionals are getting interested in this field. That is the reason why some of my colleagues set up this MedTech conference in Malta. I have been a supporter of it since its inception because I believe in the bigger challenge for Malta in this field is purely to become a leader in what we do, which is digital health. That gives us a huge opportunity where science matters in terms of the fact that we are small, but in this case it gives the opportunity to test technologies, grow them and become a pioneer in the field. I truly think Malta should be the pioneer when it comes to digital health.

Do you have a final message to the readers of Japan Times about choosing Malta as their next business and investment destination?

We have strong relations with the Asian market, especially Japan. It could be a very good idea to explore possibilities for commercial ventures and business ties between the countries. I think apart from Japan itself being a pioneer in technology there are synergies with what the country and its investors created and what Malta should aspire to be. We are very open, and we will look forward to collaborating with Japanese investors.