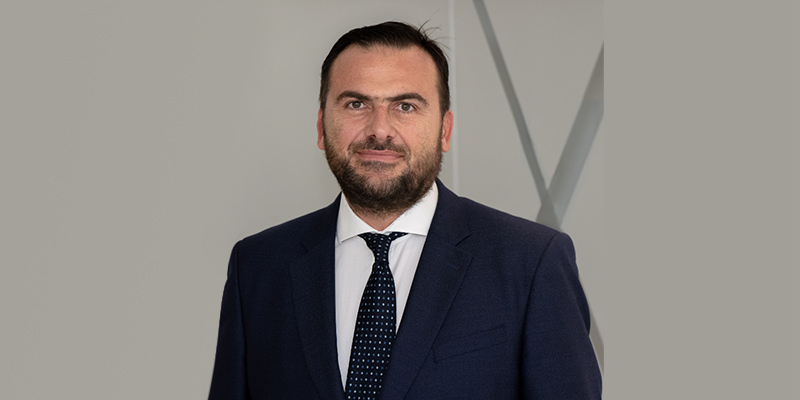 20 Dec

Interview with George Vella, Chairman of FinanceMalta

Malta is undergoing a complete economic transformation on the back of the pandemic and a new government party. The central bank expects a 5.2 percent rise in GDP this year and many new opportunities are opening up as the economy rebuilds. I'd like to start the interview with an overview of Malta's greater economy. What are Malta's current industrial strengths, and why is Malta of great regional significance in the context of the EU?

That regional significance has been what has always distinguished us. Maybe it would be interesting to start off with saying that the first European dealership of Toyota in Europe was actually established in Malta, and the guys who got Toyota first are still the dealers. That demonstrates what we've been historically very strong at: in capitalizing the strategic location that we have in the middle of the Mediterranean and acting as a bridge between Europe and the rest of the world, including Africa.

In the past, we managed to diversify our economy significantly. We have obviously a strong financial services sector; we want to make it bigger. There is a strong tourism industry, there is a strong pharmaceutical industry with generics, there is a strong gaming industry, a very strong film industry, a very strong aviation industry, the maritime register being one of the largest, if not the largest, in the world. Obviously, there is a very strong services culture.

Time and time again, it has been plainly clear for us that this diversification has come in extremely handy. Had it not been for this diversification, we would not have managed to produce very strong economic results, which have seen our debt to GDP going below the 45 percent mark just before Covid. That fiscal strength has given a lot of financial stability. That has been extremely helpful in weathering the Covid, and now the fuel energy storm that has come our way. That is giving us a very strong footing and a lot of confidence that, going forward, Malta will come in quite strong.

When it comes to the geographical location, there are some very interesting initiatives ongoing. One of them is the setting up of the EMENA Foundation, a foundation set up in Malta, which brings most of the sovereign wealth funds of the world together. They are in the initial stages, wanting to see how they can bring their collective strength together to the service of the rest of the world. One of their focuses is how to bring the global money into the EMENA area. The members already include the Greek, French, Italian, Qatari, Kuwaiti and Oman investment authorities and also representatives from Africa. That would be a very interesting idea for the Japanese to take up, to see whether the sovereign wealth fund of Japan would like to join this club, because I believe that we will be seeing some very interesting initiatives coming out of there.

When it comes to financial centers, we need to own up to the sustainability issues that the world has. This is going to be one of the platforms where the financiers can put their heads together to come up with some significant funding strategies for all the investment that needs to go in the entire world to ensure that we save it from all the environmental issues or the sustainability issues that we've created. Therefore, being part of such a foundation — and we carry it with pride — more serving as the base for this foundation, is incredibly important for us.

Another thing which FinanceMalta is doing: we have been accepted as members of the World Alliance of International Financial Centers. There again, the idea is obviously to internationalize and to also contribute to the leadership that these kinds of organizations are, all putting their heads together to ensure that we do our fair share to ensure that the sustainability the world needs to achieve, is actually achieved.

FinanceMalta celebrated its 15th anniversary as the country's prime financial services promoter this year. The organization has promoted Malta in all corners of the globe and has played a key part in guiding it through recent challenges. Can you give us an overview of the role FinanceMalta plays in supporting the country's financial services sector and its current key programs?

FinanceMalta is the promotion arm. I failed to mention other new industries that are coming up, like FinTech and InsurTech. That is definitely, next to the sustainability objectives that we have set for ourselves, taking up a lot of the agenda for next year, in terms of events and activities that we will be organizing and attending, in terms of FinTech, because that is an area which is going to create a lot of growth.

Unfortunately, in Malta we don't have a private equity infrastructure. There, we are looking at Portugal to get inspiration. Portugal has been very successful in making partnerships with the EIF, in setting up the ecosystem that is required for private equity. That is definitely an area that we are pushing for. It has just been announced in the last week's budget that there's going to be €10 million dedicated to the setting up of venture capital fund in Malta. We will be welcoming that with open arms.

Malta's financial services sector is the fastest growing segment in the country's economy, accounting for about 12 percent of its GDP. What key strengths does Malta's financial services sector have compared to neighboring markets, and what kind of regulatory and legislative incentives are in place to continue growing the sector?

We always think of ourselves as being nimble, being very easy to influence changes and innovation in legislation. There were instances in the past where we have clearly shown how strong we are and how nimble we are. We're really pushing to ensure that we go back to our strong ways in that area.

We have a strong team of practitioners. They are aligned with best practices all over the world. We have all international audit firms staying here, all international law firms represented here, and we pride ourselves in upholding very high standards of ethics, morality, and good conduct.

We believe that we still add a lot of value. When we compare ourselves to our counterparts, to our competitors, the value that we bring to the table is very comparable, very competitive, and very strong. We've managed to grow and retain significant talent, and we're always on the lookout. The workforce in Malta has undergone a very rapid transformation. In the last 8 to 10 years, we've seen 125,000 people coming to look for jobs and settle in Malta. That, by Malta standards, is extremely big because the latest population count is 525,000. But then, when you compare it to the workforce, our estimates are that one of each two people who are in employment in Malta weren't born in Malta and have chosen Malta to settle. If you then look deeper into the private sector in Malta today, you have five people that were not born in Malta for every three Maltese. Today, from my preliminary calculations, I believe that there are more foreigners, in private practice, than there are Maltese actually. That is very characteristic of Malta. If you have the time and luxury to try to understand our language, it will give you a very clear analysis of the history.

Absolutely! It's a diversity of cultures. Your language represents that, doesn't it?

Exactly, you will see that Malta's history was based on the influx of people coming in. Thankfully, we are going through this process of regenerating our talent, of attracting talent to Malta, and that, to me, is the biggest opportunity for Malta to grow and prosper.

 

The digital revolution presents a ton of fresh opportunities, not only in Malta but globally. As part of the recently published Budget 2023, the government is doubling cash grants given to Maltese companies investing in digital and sustainable projects. How would you assess Malta's current FinTech sector, and what is required for it to meet its enormous potential?

In FinTech we have set some standards. We were always very weary of the possibility, of the risk, of tainting FinTech with some cowboyish attitude or with some aggressive attitude. Therefore, when we came to regulation, we really made sure that, for example, in capital markets, we transformed the traditional regulation into what is the framework today, that regulates blockchain, crypto, etc. Therefore, one could argue that the growth that we were hoping for wasn't as big as it was, because we were very tough when it came to regulation. I believe that that was a very wise move.

 

It needed to be structured a little bit more.

Exactly! Despite the fact that some people argue that we might have ruined the opportunity, I believe that we have been very wise in investing for the long term. We wanted to go for a solid, but sustainable, level of growth, and I believe that we will achieve it over the years.

Proof of what you're saying is the fact that, in 2018, Malta was the first country in the world to introduce a regulatory framework around DLT. We were, at that time, five years ago, so much ahead of the times. If you see what's happening at the moment, and the regulations by the European Union, we pride ourselves in saying that they're copying!

You are pioneers in these new technologies. 

We've always taken pride; because we are small and because we are nimble, innovation has always been key to the financial services sector and to the country in general. The regulation of DLT wasn't a one off. The same thing in the gaming industry as well, when it came to regulating the gaming industry.  Malta always relied on how we can be different because we're small and we have no resources.

As far as FinTech and blockchain or crypto, with these new regulations, are you seeing that it has slowed down the market?

No, I think it has properly regulated it. I always remember one of the quotes of Elon Musk, who is very much involved in the automotive industry. The automotive industry is one of the supporters and promoters of AI. Once he was invited by the U.S. Congress, and he told them: if you see what I see in AI, I would go to regulate as fast as I can, because I'm scared of what could happen with AI. That is what it is. I believe that our approach was strong, because when you were going on the innovative wave, it is immensely important for the pioneers to be regulated as fast, to protect their interests.

Today you look at industries where pioneers have had issues, because they were operating before the regulation came in, and then, with the benefit of regulators going like a ton of bricks on them, telling them you were wrong in doing that. Sorry, which law was I breaking? I believe that is also as a result of how nimble we are: as soon as we saw the opportunity, the regulators went really fast to ensure that they put the proper regulatory framework. Was it ideal? Was it optimal? Definitely not! That is where we obviously have to always push and push to make changes to make it even more applicable and appropriate.

Another recent trend is the step towards sustainability. Malta has joined the EU in cutting down on carbon emissions, with an ambitious national reduction goal of 40 percent by 2030 compared to levels in 1990. How has the rise of green investment impacted Malta's financial services sector, and what is FinanceMalta doing to promote more sustainable pathways?

Unfortunately, we're laggards in this. Thankfully, we are really on the forefront now to start seeing the first green bond coming to the local market. I'm not sure whether, in our first December conference, we'll manage to actually announce it. But that is definitely coming, and we are following the wave there.

Unfortunately, we're not leaders, but the good thing about when you are a follower, you can actually learn a lot from the mistakes done by other people. We're studying very closely what has happened in other financial centers, such as Luxembourg, UK, Mauritius (which actually is quite strong in this area), and are fast approaching a situation where we have the green bond legislation in place, but there haven't been any takers as yet. Unfortunately, we still cannot say that we are leaders here, but we'll catch up.

According to the UN, FDI flows into Malta reached $3.9 billion in 2021, an increase from the previous year despite the COVID-19 pandemic. What makes Malta an attractive market for FDI, and what opportunities are there currently in the market that Japanese and foreign investors might take advantage of?

We've already touched upon some instances. But if you look at, for example, the requirements that Malta has, it is estimated that Malta needs €12 billion to achieve its 2030 and 2050 targets. That is definitely something which we will need, both the support of local investors as well as foreign investors, and we will hopefully be able to tempt people and foreigners to actually support us in doing that.

We've done that already in the past with foreign investment also in our energy infrastructure. The possibility of getting foreign direct investment to support us in transforming our infrastructure is definitely a huge one. Building on our historic strength of acting as a bridge to North Africa is another big opportunity. The EMENA Foundation is possibly one of the areas. If the Japanese want to invest in Malta, they are more than welcome. There are hugely interesting projects to do. But if Japanese want to use Malta as a bridge to North Africa, or to form bilateral or multilateral arrangements with other European counterparts, we can make the introductions and there is a platform to start up very interesting and lucrative business relationships.

You recently stepped up as chair for FinanceMalta in August during a really exciting time for the economy as it moves towards regrowth and diversification. What are your top three priorities as the new chairman of FinanceMalta, and where and how do you see the financial services sector in the next five to ten years here in Malta?

I'm humbled by the appointment because the gentlemen around the table have been at it for a very long while and they've served the country so well. Therefore, it is obviously my hope to be able to contribute. The financial areas that I am specialized in are in capital markets, private equity and sustainable finance. That is where I would like to see FinanceMalta push to complement the focus, rather than to change it, because the focus is extremely wide. FinanceMalta has served the industry extremely well. I always hope to be able to say that the Financial Services contribution to GDP has gone up to 20 percent. Will it happen soon? No. Will we try our very best? For sure!

Unfortunately in the past there have been industries which I mentioned earlier, that were ill-served by the financial services industry. That is also an area that I would like to focus on to ensure that the people who have chosen Malta as the natural hub, as the place of work, will find it easier to have access to funds, have access to banking services, have access to all the speed of services that they would require from a financial standpoint. That is definitely something which I would hope to contribute to the very strong organization.

Another thing which we're trying to do is to strengthen our internal resources. Just coming from WAIFC, it's clear that, despite being one of the tiniest members, we're not the tiniest of organizations. But our ambition is to double the resources internally, to ensure that we are there more than we are already: currently we organize close to 60 events a year, we're really hitting the road hard, and we're going to continue doing so because, at the end of the day, Malta depends on making sure that it attracts the highest of talents and to retain them. That is very close to our heart.

Do you have a final message or anything else that you'd like to deliver?

What is common between Japan and Malta is that we're both islands and that, despite possibly not recognizing it, this makes a difference in the way we look at things. If I look at Japan, where they've been so innovative, we cannot say that we have the engineers that Japan has, but I believe that that is very common base between us and Japan, that when you have an island mentality, you want to get out, reach out, be more innovative than others because you don't have the comfort of being part of a bigger continent.

Malta has virtually bridged that by being part of the European Union, being part of international organizations, wanting to be better than others, because otherwise people will not be incentivized to come to this little corner in Europe. Possibly, it's very common to what makes Japan so successful and, thankfully, what makes us successful.

When we look at our sister Island, and we see people coming from there, we see that sometimes they are more energetic than the locals and they want to prove themselves much more than the locals because they're the smaller one. That is the island mentality. It is at the back of your mind, always, constantly, that you are the smaller one, so you have to prove yourself.

That is what drives and that is what gives me the twinkle in the eye, to be perfectly honest, because that is what FinanceMalta is. FinanceMalta is the challenger. It's not the established financial center.

With WAIFC, the collaboration between financial centers is not a competition; it's collaboration. When you have the privilege and opportunity to meet up with like-minded individuals, who are perfectly happy to share their experiences and share what has worked for them, it's really helpful, and that is the kind of collaboration we always have tried to promote wherever we go: we will learn from others as much as we can, but we will be more than happy to share our experiences with others so that if we've done a mistake in the past, other people won't.

Malta is open for business, especially after the pandemic and the green list, in all sectors and for startups. There is a startup festival; all stakeholders, from the private sector and from the government are trying to attract more investors. Malta is open for business!