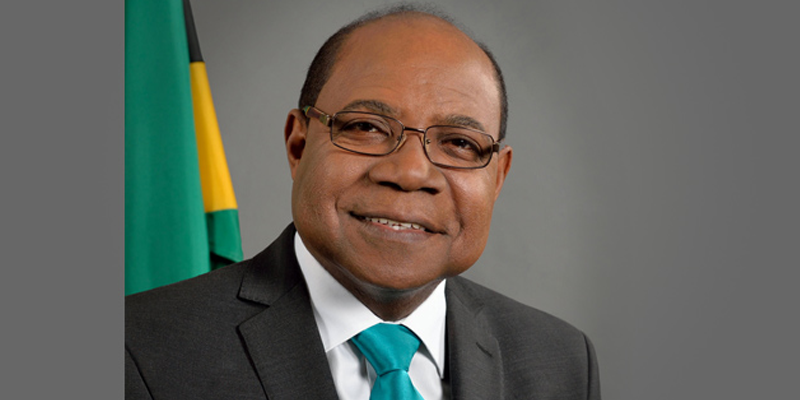 24 Oct

Interview with Hon. Edmund Bartlett, Minister of Tourism of Jamaica

GI: I'd like to begin our discussion today by looking at Jamaica's remarkable tourism trajectory in the build-up to 2020. If we look at the 5.2% growth rate of January and February – before COVID struck – Jamaica was on track to reach 5 million visitors and US$5 billion in revenue by the end of the year, a goal that had been set for 2021 in your previous 5-year strategy. Considering all that has happened in these last 12 months which was a year like no other, what is your current outlook for Jamaica's tourism sector, in the context of the global travel industry's recovery?

The way forward has to be growth. We are at ground zero, and like all other destinations we are struggling to recover and to make up for the ground that we lost. We are very optimistic for a recovery which will commence in earnest in winter 2021/2022. Most of our source markets are beginning to show signs of managing the crisis better and vaccines are now becoming far more available. In my analysis this morning, we saw that our main source markets, the U.K. and the U.S.A, are at 49% and 17% in terms of vaccination coverage respectively. If all goes well, a significant level of coverage will be achieved between now and the middle of the year. Airlines are chomping at the bit to get started and the cruise lines are also anxiously awaiting release from the CDC, and other world bodies that are the custodians of these great protocols. We are all preparing ourselves: Jamaica has done marvellously in terms of preparatory work and the level of COVID protection that has been put in place. Like all other destinations, we have not been spared the ravages of the virus, but we have certainly been able to minimize its impact on communities and reduced the level of deaths significantly. All in all, Jamaica is getting ready for its recovery in 2021 and 2022.

GI: What are some of the targets you have established in the recently launched renewed 5-year plan? What will be your priorities?

The target, of course, is to achieve again 1 million visitors this winter in 2021 and 2022 and proceed to go back to our projection of 5 million by 2025 and 2026. We think that those are appropriate timelines that are doable, to earn again the projected 5 billion USD over that similar period. The good news for us is that COVID has not completely disrupted the construction programs for new rooms we are preparing to build on the western end of the island, nor the other expansions that are taking place. The Hard Rock Casino Hotel is still on track to build 1700 rooms. We see that the adventure levels are going to inch up, and that will go over well for the capacity that we will have, for the growth that we have projected for 2025 and 2026.

GI: In my next question, I'd like to talk about tourism resilience, an area that both Jamaica and Japan have experience in and have developed to a large extent. You spearheaded the launch of the first Global Tourism Resilience and Crisis Management Sector a few years ago, and you are a leading voice in this critical juncture facing the world. In what ways have you been working with Japan and other global stakeholders to further the goals of tourism resilience, both concerning natural disasters and pandemics that reach every corner of the world? How would you describe the Ministry's overarching strategy to propel tourism resilience and prepare the country for the rebound which has already begun?

Well, firstly, a member of the Board of the Global Tourism Resilience and Crisis Management Centre is Japanese, Dr. Ryoichi Matsuyama. He is currently working with JICA, in a collaboration that will result in resilience capacity within the Caribbean area. We regard Japan as being the most resilient country: they have managed that process of recovery and building back and not only building back but growing. Japan has a great story to tell: we think that the Resilience Centre here in Jamaica will do well in partnering with Japan, to inspire the world and teach it how to recover from disasters.

GI: Jamaica took the bold step to open its borders to international visitors in June of last year. This decision, I presume, did not come easy, but was necessary to reignite the island nation's main economic motor, and have tourism professionals working again. Could you share with us how this experience has been thus far, the success of your pioneering "Resilience Corridors" and other initiatives that have allowed for a safe and responsible reopening?

We were among the first, globally, to reopen, we reopened our borders on the 15th of June. We did it with a lot of preparatory work and established a rigorous set of protocols that attracted the attention of the World Travel and Tourism Council, so much so that we were the third country in the world to be awarded the "Safe Travel Award" seal. That gave us the credibility to make the point that Jamaica is a place where you can come during COVID and have a seamless vacation. We established, in the process, an entire training and public education programme which (virtually) covered some 20,000 tourism workers. We bought and enabled the acquisition of more than 20,000 PPE kits to enable all of the workers of the industry to be properly outfitted in COVID-secure regalia. In the process, we were able to establish a "corridor". We completed a study, we did the training and we also did a certification of all the entities that are in this corridor, so that there would be nobody unduly exposed to COVID infection along and within that corridor. The good news is that more than 85% of all Jamaica's tourism assets is within that corridor so that visitors can come in and enjoy all the wonderful values of the destination to which they were accustomed. The result has been that over the period, there have been very few cases of infection either by a worker or a visitor. For us, it has been a very big success story, and has enabled us to keep the industry open from 15th of June.

GI: What are your expectations for Jamaica's vaccination campaign, and how will this play into the recovery program?

We have been very aggressive in terms of sourcing a vaccine. We have not been as successful as we would have wanted because of the global demand and the absolute pressure on suppliers and the issue of vaccines accreditation by the World Health Organization. There are number of vaccines that are on the market which are off limits for us simply because they are not approved by the World Health Organization and we are very careful not to have any type of vaccine in our space that does not meet the approval of the accrediting body. As a result, we are partnered with the WHO and the COVAX vaccine program, and we are expecting to get our supplies by April of this year. We are working with a number of entities to enable a quicker flow of vaccines within that period so that by April when the COVAX vaccine comes, we will have perhaps 30-40% coverage by September. The fact that we are managing the spread now much better is helpful as we wait for the vaccine. But we want to make sure we reduce that timeline of waiting because it is the only hope that the world has of stemming the tide of this pandemic. We are looking forward to that process.

GI: These last 12 months have driven tourism stakeholders in Jamaica to think of innovative ways to keep tourism alive, whether that means developing new products in the country's offer, investing in up-skilling programs for tourism professionals, or upgrading and revamping existing infrastructure. What can you tell us about some of the niche areas that Jamaica is currently promoting, such as bike tours, wellness, romance and wedding tourism and gastronomy (coffee and rum tourism)? Culture and music have always been an area of great attraction for Japanese visitors. They will be happy to know that the Jamaica Jazz and Blues Festival is again on the calendar for this March. How will this event be organized?

I want to begin this element of the conversation with the simple truth that tourism is now ready for a reset. It is time to rethink tourism, first of all locally, then of course, globally. Consequently, we are asking ourselves what are the new products that are going to be in demand in the new tourism that is going to emerge after COVID? "Generation COVID" as we call them is the new demographic that will emerge and will be concerned a lot with health logistics and health security arrangements. They are going to go to destinations that show themselves to be safe, secure and where there is seamlessness in the whole process of movement based on the utilization of all the necessary COVID protection arrangements. Therefore, we have to build products around this and enable our people to understand how we could secure holiday experiences during COVID. How do you make a jazz and blues festival that is secure and complies with social distance? There are many other key experiences that Jamaica has to offer, from our geo-physical features, sun, sea and sand and of course, our wonderful music, art and cuisine. The combination of all of that makes Jamaica unbeatable but we have to reposition ourselves in order to enable that facilitation with COVID in mind. This reset requires not just re-thinking but re-training. We are on a big program now to re-train and to position workers of the industry so that they can become conversant with technology. Technology is going to play a huge role in the new tourism post-COVID, in terms of sanitization and "touch-less" technology that requires automated payment systems, automated cleansing systems within rooms and automated facilities. In other words, the reduction of actual human contact in the provision of the experience of the visit is a major consideration that has to be understood and managed for this COVID period. Finally, in that regard, we also have to look at the supply chain. How do we make the tourism demand comport with the ability of the supply on our side and to build the capacity of our people to produce more and more of the goods that visitors will need when they come to visit the destination? This resetting will also make tourism more inclusive and enable it to make a greater contribution to the economic wellbeing of the ordinary person.

GI: Japan's ambassador to Jamaica recently paid a courtesy call to the Prime Minister Holness which was an opportunity to discuss some of the key pillars in what is known as the J-J partnership, with tourism of course being one of these. From your perspective, what are the synergies between the two countries and what new opportunities are emerging today, based on the current context and future developments? Are there any particular investment projects and opportunities in tourism innovation and development that you would like to highlight to the readers of the Japan Times?

To begin with, Japan is one of the leaders in global technology, and the transfer of technology is a big part of the contribution that important cultures like Japan can make to small and medium-sized countries. There is a lot of scope for us to share in this area – tourism technology is, again, a new area but I think Japan has done a lot of good work there as well. I was at a conference in Nara about three years ago, and it was amazing to see the kind of innovation that Japan was showing in terms of creating these technological solutions for the tourism industry. The kind of experiential tourism that flows from the Internet of Things, virtual and augmented and mixed reality and all of the cognitive systems is a huge area in which Japan can make large contributions to Jamaica.

GI: You have been recently inducted into the International Tourism Hall of Heroes for your leadership and accomplishments in the global tourism. How would you comment this award and how your contributions to the tourism sector in Jamaica also contribute to the global tourism industry?

It was a very humbling experience and really made me think a little bit about my own contribution itself and whether indeed it deserved the level of that merit in one sense. I think on how Jamaica has evolved and grown, and the very small contribution that I might have made to that. I regard the induction as a statement of confidence in Jamaica and I embrace the honour for Jamaica. It is on Jamaica's shoulders that I have stood to gain any kind of global recognition.

GI: Do you have a final message to the readers of Japan Times?

I think the world must embrace the vaccine. It is the answer for immediate reduction for incidences of the virus. Even though it does not offer 100% immunity nor does it mean that you will never get the virus. What it means, however, is that the incidents will reduce and the probability of getting it will be reduced and this is what offers hope for any kind of recovery. Unless the world assumes this posture of embracing the vaccine the recovery is going to be long, painful and perhaps impossible. I know that there is some level of resistance which is the reason that I am making this particular plea. Those who are reading the Japan Times that are less inclined to use the vaccine, I would like to take this opportunity to encourage that you do. Finally, we hope that travel will come back quickly, in the manner that we understood it and in the meantime, there is still access to this wonderful place that God created with his own hands called Jamaica. We are awaiting you!