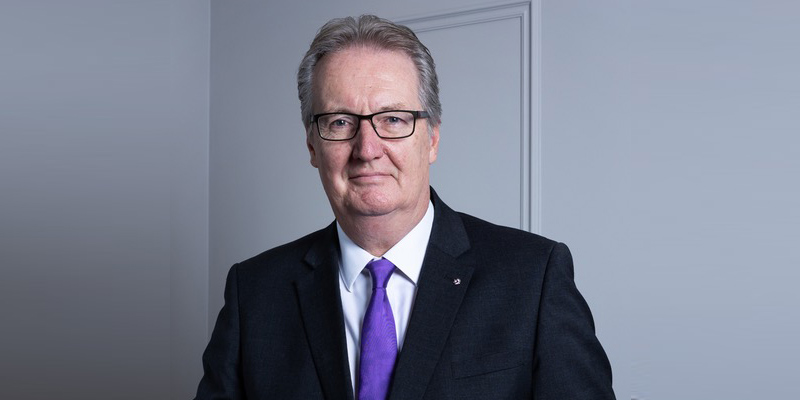 07 Dec

Interview with Michael Collis, CEO and Managing Director, BNF Bank

Malta's financial services sector is the fastest growing segment in the country's economy, accounting for about 12 percent of its GDP. The sector is currently viewed by the government as a key segment in the country's economic redevelopment. For what reasons is Malta's financial services sector booming, and what specific policies have made the sector an attractive market to do business in?

The Maltese economy is doing very well. Before Covid, the economy was growing at about six percent each year. Although there was a decline due to the pandemic, the Maltese economy suffered considerably less in comparison to other European countries. In the forecast for this year, we are expecting to see four percent growth, which is significant compared to the rest of the European mainland. Within this context, the financial services sector does reasonably well. There's currently a very strong regulation regime in place. There are natural advantages as well. We have a very well-educated population with a notably international outlook. Maltese and English are the two official languages in the country, with English being the primary language used in our education systems. With these factors in place, we have all the infrastructural advantages to make our financial services sector extremely successful.

BNF is one of Malta's top six banks and specializes in commercial and retail banking. In the first half of 2022, the bank's lending book grew by €52.3 million and improved in credit quality. How does BNF position itself in regard to other banks in Malta, and what major milestones has the company passed that reflect its recent earnings?

We tend to position ourselves as a community bank. We have 12 branches throughout the Maltese islands; 11 in Malta, and one in Gozo. We also have a branch in London to service our Maltese clients who conduct business in the UK. We try to be as close as possible to the communities where our branches are located, to provide services to the local communities and individuals. We want to foster long-standing relationships with our clients from their university days all the way to retirement. We have a traditional banking model, but it works in the context of Malta.

 

The rise of green investment has picked up significantly in the last few years. The EU has pledged to bring greenhouse gas emissions to at least 55 percent of 1990 levels by 2030, which has spearheaded a ton of new projects. What impact has the drive for sustainability had on the financial services sector, and what measures has the bank taken to join in the trend?

Malta has bypassed a lot of the big elephant industries like coal mining and oil production, so we are fortunate in that respect. There is a strong initiative here in terms of environmental considerations. One significant area where this plays out is in the construction sector. They are introducing higher environmental standards to construction and, as an incentive, using bank products to reward their green efforts.

New digital technologies such as AI, big data and FinTech have changed the game for financial services. BNF is currently undergoing a digital transformation revamp. What impact has the rise of FinTech had on Malta's banking sector, and what kind of key technologies is BNF implementing to improve its services?

Malta is still a very traditional community. For example, our branch network is more important here than in larger countries. Having said that, we can't ignore technology. The bank is investing heavily in switching its core banking platform to a fully digitized model. We have a young population and there is high demand for digital products. We're not immune to the digital era. Digitalization is where banks are going but the branch network remains very important here in Malta.

Are there any other plans to further expand with anymore branches on a global level?

Perhaps. It depends on where we see a need from our natural client base. If we see that we can assist our clients by having physical operations in other countries then we'll look at doing that.

 

BNF has focused its ESG measures into everything from mobility to supporting literacy initiatives, particularly in the local community. What are the bank's current focus areas to help improve the Maltese community and what kind of ESG initiatives is it currently working on?

We do a lot of work locally. We use CSR programs through our branch networks. Each branch is given a budget that enables them to contribute to a meaningful cause within their local communities. This could be in the field of education, arts or assisting disability programs. We take a wide variety of actions to help the communities we belong to.

The European economy has been hit hard in the last few years with the pandemic, followed by the conflict in Ukraine. While traditional value chains have been disrupted, this is also a time of opportunity for investors to fill in the gaps. How have the recent crises affected Malta's investment climate, and what new areas of opportunity are we seeing that Japanese investors might be interested in?

We have been impacted by the geopolitical disruption that we've seen in the last few months, but at a more muted level than other European countries. Malta's GDP has a positive outlook at the moment. In terms of overseas investment in Malta, the advantage of the country is its diverse base of sectors that attracts a healthy amount of foreign investment. We have everything from financial services to telecommunications, technology, and tourism. There is a multitude of different opportunities in Malta. The geographic location of the country is also an asset. It is very close to the main east-west shipping routes across the Mediterranean, which means transportation logistics and port infrastructure are extremely important here. This could be interesting to foreign investors.

 

You've been CEO and managing director of BNF Bank for more than five years and recently announced you will be retiring at the end of the year. What are your last key priorities as CEO and managing director of BNF Bank, and what kind of future do you see for the bank in the next five to ten years?

Obviously, I want to have a smooth handover to my successor at the end of the year. I think the bank is set to continue its performance. We've had a great few years. For the last three consecutive years, we have been awarded Bank of the Year by The Banker, which is published by the Financial Times. The bank is in a very good place to continue to grow, develop its products, stay close to its customers, and continue to prosper.